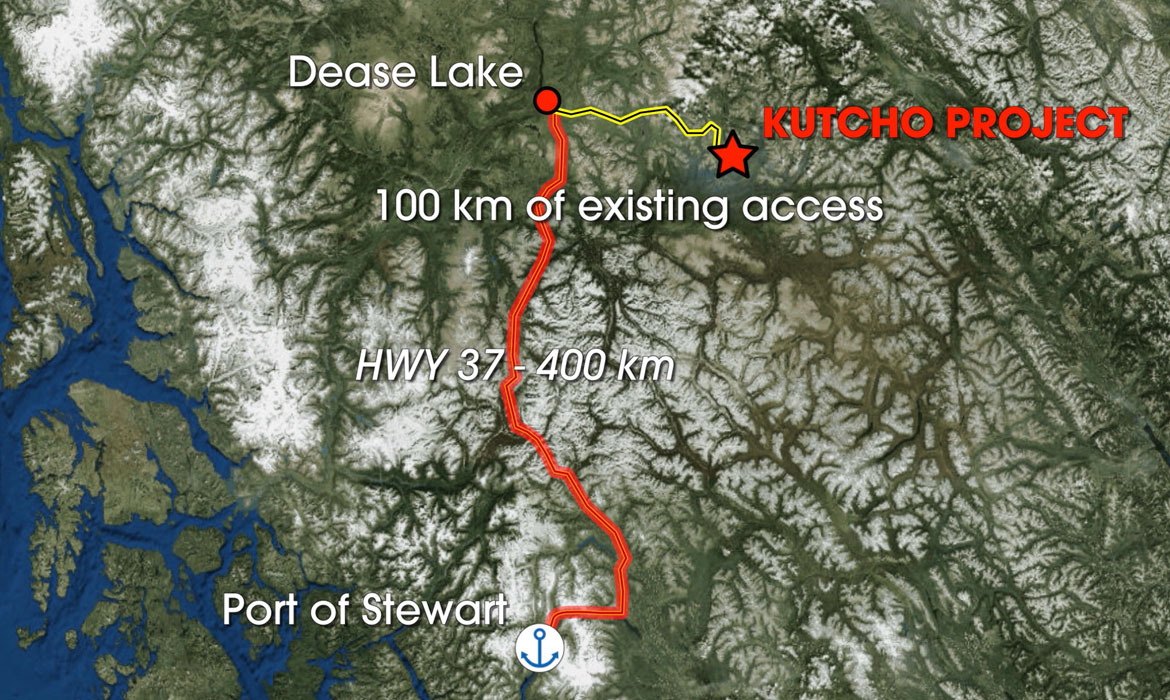 Kutcho Copper Mine Project
The Kutcho Copper Mine Project property is located approximately 100 km east of Dease Lake in the Liard mining division of northern British Columbia.
The mine consists of one mining lease and 46 mineral exploration claims covering an area of approximately 17,060 hectares. The site is accessible via a 900 m long gravel airstrip located 10 km from the deposit and a 100 km long seasonal road from Dease Lake suitable for tracked and low-impact vehicles.
For more information on the Kutcho Copper Mine visit:
https://www.kutcho.ca/projects/kutcho-project/